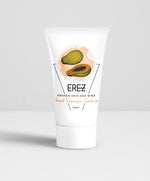 Fragrance Free Face care
Mankind has always been familiar with Alpine herbs and herbal extracts. Many myths arose in this connection. But where there are myths there is also truth and knowledge of the effectiveness of plants. Yellow gentian, arnica, lavender and juniper – for NATURAL skin care.
For thousands of years, mankind has been aware of the importance and usefulness of bees. While originally apiculture produced only honey, probably the world's oldest sweetener, people gradually began to realise just how effective the products from bee colonies were.
During the development of our products, special attention was paid to ensure that they do not contain
the 4 P's:
(paraffin, pegs, parabens, perfume).